Your how-to guide to everything you need
Tips to help you find exactly what you are looking for.

If you would like to use the media from the Macaulay Library for research, education or commercial use, request it and give proper credits. There is no licensing or studio fee for research requests.
The traditional Macaulay Library archive contains over 250,000 audio and video recordings of birds, mammals, amphibians, reptiles, fishes, and insects. Users may request access to download media from the traditional archive for research and educational uses for FREE. For commercial uses, we require a licensing agreement.
If you are using Macaulay Library assets we require that photos, videos, and sounds be credited. Click here to learn how.
The Macaulay Library is here to help you meet the challenges of recording birds and other animals in the wild. This page contains tips on how to maximize the quality of your recordings.
Whether you use an iPhone or an Android, a free or inexpensive recording app and good technique can allow you to use a smartphone to make decent recordings to add to an eBird checklist. Learn how to make the most of recording with a smartphone.
The Macaulay Library is a scientific archive and the media in the library are scientific specimens like those found in other natural history museums. Hence, media in the archive must contain basic metadata including an accurate date and location. Learn what data to include with your recordings and how to keep your files organized.
Learn how to prepare your recordings to be archived in the Macaulay Library. Looking for step-by-step tutorials for sound editing software click here.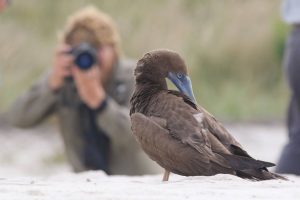 Learn how to prepare your photos to be archived in the Macaulay Library.
Learn how to choose recording gear that's right for you.
Learn how to get started birding with eBird, the global database of bird observations. eBird is an amazing tool for birders to keep track of their sightings, but it is much more than that, it is a repository for citizen-science observations on an unprecedented scale.
Get identification help for free with Merlin Bird ID