Sound Recording Gear Recommendations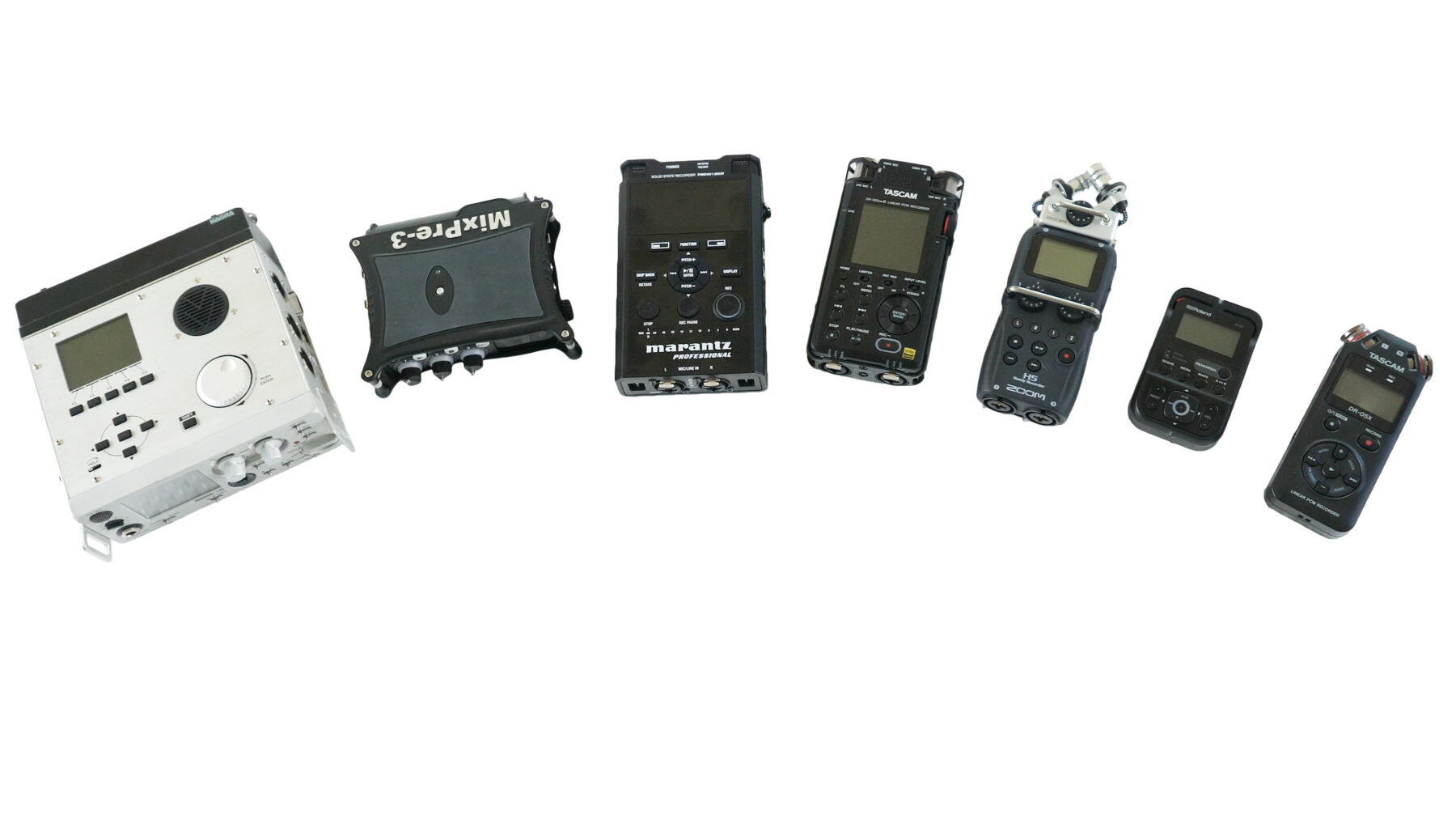 Written May 2022
One of the few constants of field gear is that almost as soon as you buy some, there's a newer and better version available. While sound recording tends to be a bit less susceptible to the never ending cycle of newer and better, it isn't uncommon to find that the most recommended microphone or recorder of today is out of stock or impossible to find tomorrow.
Even with that caveat, the principles discussed in our 2019 Gear Review remain, and that page is recommended reading for anyone looking to buy. Unfortunately, some of our highest recommended pieces of gear are no longer available. As of this writing (May 2022), you CAN still find:
Recorders:
Sound Devices MixPre-3 (but backordered, see below)

Zoom H5

Tascam DR-40x

Roland R-07

Tascam DR-05
Microphones:
Sennheiser MKE 600

Audio-Technica AT8035

Rode NTG2

Sony ECM-673

Rode VideoMic
In the future we will publish a more in-depth update of newer options, but for now, here are some short initial reviews of some new options that we are excited about.
Recorders
Zoom F3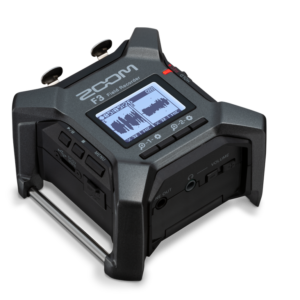 That the future of recording is 32-bit is not in doubt. The ability to never worry about setting your levels, never run the risk of clipping, is transforming field technique for recording birds. Our top recommended recorder (the Sound Devices MixPre-3 II) was one of the first machines to offer this feature. Unfortunately, they are impossible to find at the moment due to supply chain issues, although we are hopeful this will be resolved in the near future.
In the meantime, the new Zoom F3 is proving to be the next best thing! Our initial tests show that sound quality is on par with the Sound Devices, for a significantly lower price (\$350 vs. \$825). Other pros include the much smaller size and weight, and long battery life on two rechargeable AA batteries. The F3 also includes many of the classics of a good field recorder, such as a 5-second buffer, simple and easy-to-use buttons, and XLR-inputs.
The main con is also one of the new features the Zoom brings to the table–the lack of a traditional level meter. Instead it shows a waveform as you record, similar to what you see on your computer when editing sounds. The concept is still a bit rough around the edges on the Zoom–when recording in mono, only half of the screen shows the waveform, making it notably harder to see what the level of your recording is. The theory is that since you're recording in 32-bit, you don't need to worry about the levels. In practice, though, it helps to see the levels in the field even if you aren't worried about clipping, as it is a good indicator to determine if you are pointing your microphone exactly at the vocalizing bird. This is an issue most for recordists using parabolas, but we still found ourselves missing a classic level meter while in the field.
That said, the Zoom F3 shows a lot of promise as a go-to field recorder for birders, and we look forward to testing it further.
Zoom F6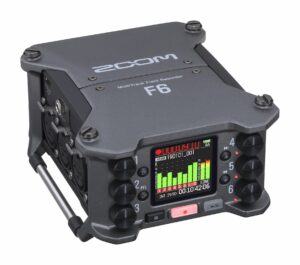 The big brother of the Zoom F3, the F6 is more comparable to the Sound Devices MixPre series in terms of size, features, and cost. While we have not tested it in the field, we have heard positive reviews from other recordists. In terms of sound quality, it appears to be comparable to both the MixPre and F3, so could be a viable option if you want to enjoy the benefits of 32-bit recording while keeping some of the features missing from the F3.
Tascam Portacapture X8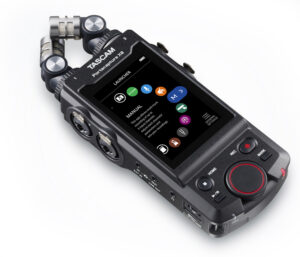 Rounding out the 32-bit recorder options available, this appears to be a middle of the road option that we have not yet tested. If you were a fan of the Tascam DR-100 mkIII, this is the likely successor to that discontinued recorder. While we have not yet field tested the Portacapture, we expect that the sound quality will be similar to or better than the DR-100. The Portacapture also features more classic level meters, XLR connectors, and AA battery power options.
Shotgun Microphones
Rode NTG3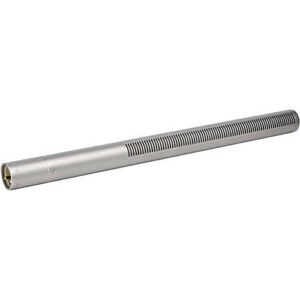 It was a sad day for bird sound recording when the venerable Sennheiser ME67 was discontinued. The go-to option for decades among recordists looking for a long shotgun microphone without breaking the bank, its departure has left a microphone-shaped hole in the hearts of recordists everywhere. As of now we do not have a great alternative to recommend, but the NTG3 shows some promise. Based purely on the performance of the shorter (and cheaper) NTG2, we expect that the sound quality of the NTG3 is excellent. And given its longer length, the NTG3 is likely more directional as well. Watch this space for more information once we can perform further tests.
Parabolas
Wildtronics Pro Mono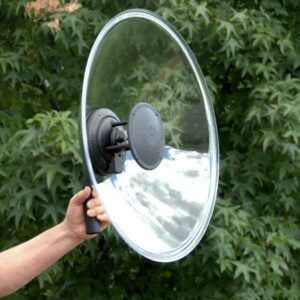 Wildtronics continues to provide reliable service and great products, particularly for US and Canada based recordists. They offer a variety of parabola options, some with built-in microphones and others allowing use of your microphone of choice. We have found the Pro Mono Parabolic to be the simplest and best choice for most recordists, with a good quality microphone being built-in meaning you don't need to worry about buying one separately. The Feather Light dish is rollable and typically the most versatile option, though the Standard .060 option is undoubtedly more durable if you don't plan to travel with it and are willing to wield a little more weight. An amplified version is also available if you plan to use it paired with a smartphone or other relatively low-quality recorder, but if you're using a standard recorder, the non-amplified option is perfectly sufficient.
We do recommend several useful accessories to go along with a Wildtronics parabola set-up. The secondary windscreen is good for reducing wind interference, the Pro Cable Clamp helps keep the XLR cable from knocking against the dish, and the Dampening Ring is invaluable to protect the edge of the dish and reduce extraneous noise causes by vegetation or other objects.