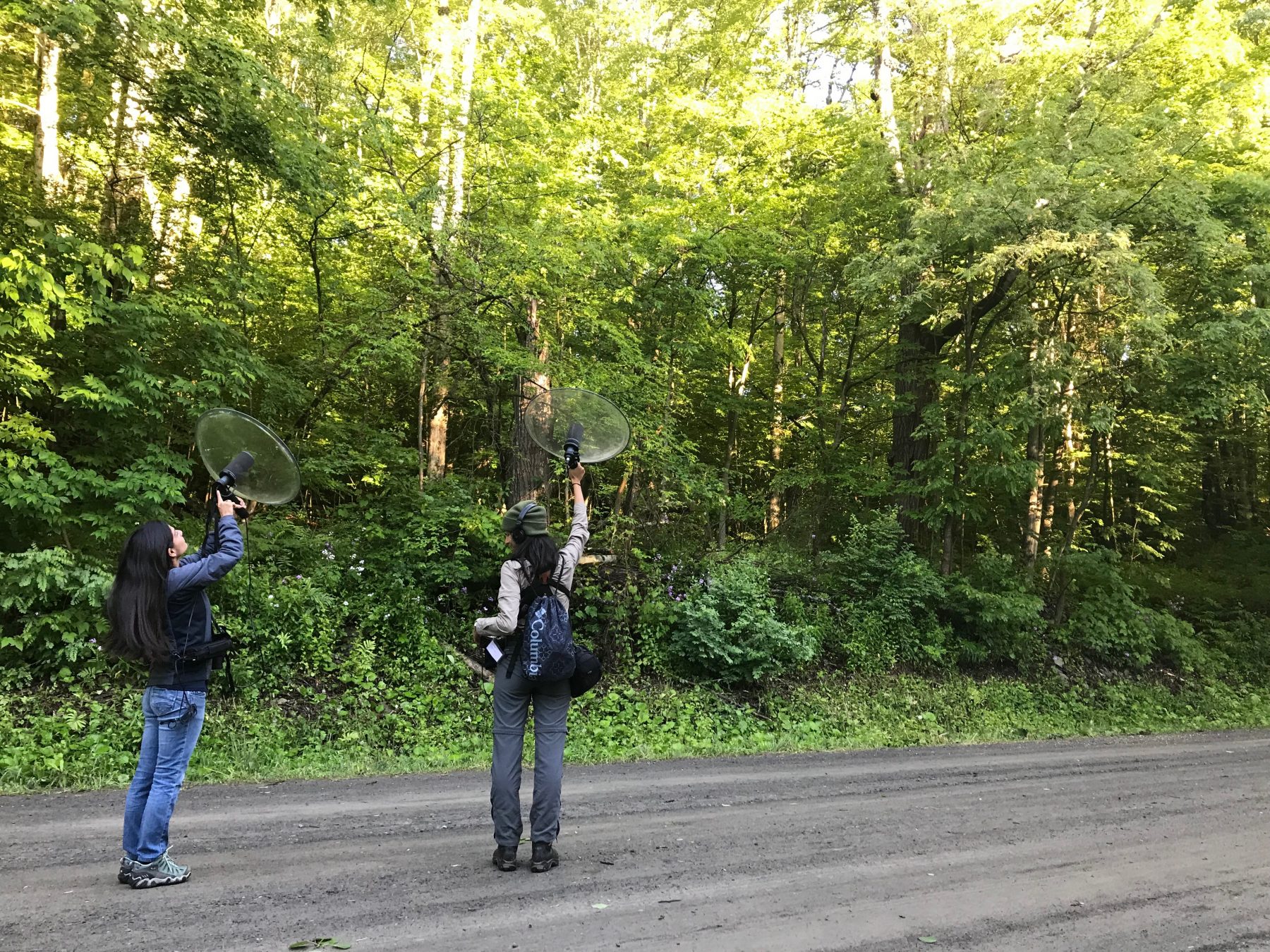 In-person workshops have been postponed until further notice. Join us online for the self-paced How to Record Bird Sounds course.
Cornell Lab of Ornithology, Ithaca, New York
Learn sound recording techniques from top-notch sound recordists in the heart of the Finger Lakes. The workshop will be based at the Cornell Lab of Ornithology. Each day begins in the field, listening to the dawn chorus and learning how to capture the incredible diversity of bird sounds. From grasslands to hemlock-filled hollows, the Ithaca area offers many beautiful locations that host a range of species and habitat diversity in which to hone your skills. This workshop also offers a great opportunity to see the inner workings of the Macaulay Library, eBird, and other programs at the Cornell Lab of Ornithology. We welcome both beginner and seasoned sound recordists.
This workshop includes:
Daily field recording with hands-on instruction
Field techniques for audio recording, for basic to advanced skill levels
Overview of a range of equipment, including microphones and recorders
How to prepare and upload audio files to the Macaulay Library via eBird
Fundamentals of using eBird to gather sightings and rich media
Introduction to software for visualizing, editing, and reviewing recordings
The workshop fee includes lodging at the Best Western University Inn and all meals for the week.Participation is limited to 20 individuals.
Registration for the Macaulay Library Sound Recording Workshop is closed.