About the Cornell Guide to Bird Sounds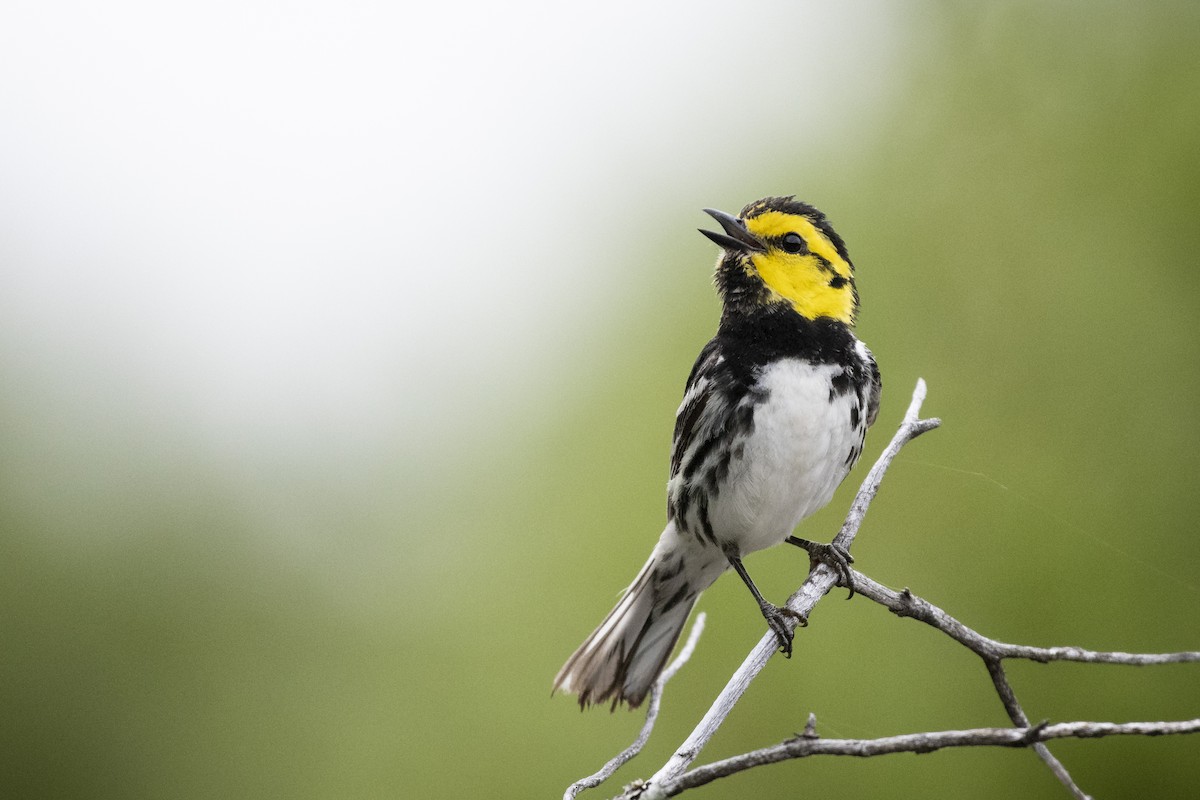 Skip ahead to guide format, acknowledgments, contributor list, species list, track list, download information, or back to the product page.
General information
The Cornell Guide to Bird Sounds: United States and Canada (released December 2020, updated December 2021) is a compilation sound guide to the birds of the United States and Canada. It covers 901 species, including a wide variety of vagrant species and introduced exotics, as well as species found in Hawaii. Recordings came from all 50 US states and all 13 Canadian provinces and territories, as well as 90 other countries.
Bird sound experts here in the Macaulay Library at the Cornell Lab of Ornithology hand-selected recordings demonstrating characteristic sounds of each species, often including songs, calls, flight calls, displays, and mechanical sounds. They chose recordings with an eye towards quality and to represent variation, both regionally and individually. Recordings were then trimmed down to highlight the vocalization of interest, resulting in 4,874 cuts. In December 2021, the guide was updated to follow v2021 Clements Taxonomy, some errata were removed, and over 100 new cuts were added, for a new total of 4,954 files.
This represents the effort of over 495 sound recordists who archived recordings at the Macaulay Library. While the oldest recordings in the guide date as far back as 1935, over half were made within the past 10 years.
Please visit the Cornell Guide to Bird Sounds: United States and Canada product page to purchase the guide and in doing so you will be helping to support further development of free birding tools here at the Cornell Lab.
Format of the guide
The Cornell Guide to Bird Sounds: United States and Canada (v2021) is a compilation of curated, edited sound files in MP3 format. Each file has MP3 metadata attached and can be played on any device or application that supports MP3 file playback.
The sound files are also incorporated into the free Merlin Bird ID app, as well as other Cornell Lab tools, such as eBird species pages, Birds of the World, and All About Birds. Purchasing the guide as a download, however, offers the convenience of having the actual sound files to add to playlists or organize in the way you want. The guide is also more focused on the United States and Canada than our sound galleries on other sites. And of course, all proceeds from sales of the guide go directly to helping us sustain our commitment to offering free bird ID and informational tools to the public.
Acknowledgments
The following individuals selected or edited recordings used in this guide: Jay McGowan, Andrew Spencer, Tayler Brooks, Matthew Medler, Brad Walker, Martha Fischer, Dave McCartt, Matthew Young, and Sarah Dzielski. We would also like to thank Kathi Borgmann, Matt Schloss, Vanessa Powell, Will Morris, Drew Weber, Jessie Barry, Brian Sullivan, Rick Elliker, Jeremy Smith, Brian Petersen, Eliot Miller, Cullen Hanks, and Nathan Pieplow for their help on this project, as well as the rest of the ML and Cornell Lab team. Finally, this compilation would be absolutely impossible without the effort and generosity of our contributors.
v2021 Update
The guide was updated in December 2021 to follow v2021 Clements Taxonomy. Major changes include lumping Northwestern Crow with America Crow, splitting Short-billed Gull and Common Gull, and various ordering and name changes. Some incorrect or misleading recordings we also removed, and new cuts were added for 33 species. The updated v2021 version is now the default file to be purchased and downloaded. Anyone who has already purchased or downloaded the original version now also has access to download the v2021 version free of charge. Your orders page should give you this option, or the link in the original order email should now direct to the new version as well.
See the array of dedicated contributors whose recordings make up the guide.
Check out the full list of the 901 species represented in the guide.
Examine a complete list of the tracks included in the guide, along with additional metadata.
Find more information about the download process, including download instructions and purchasing options.
Have a comment about the guide? To let us know about identification or caption errors, missing repertoire for a species, or to suggest better sound examples for future versions of the guide, please fill out our content report form. You can also email us at macaulaylibrary@cornell.edu for other feedback or inquiries.