It's been five years since we launched the eBird/ML media upload tool. During that time eBirders have added more than 600,000 recordings to the Macaulay Library, providing us with an opportunity to create a brand new and more complete audio set of birds in the United States and Canada featuring hundreds of new recordings. ML team members Jay McGowan, Andrew Spencer, and Tayler Brooks hand-picked thousands of audio files of every regularly occurring species in the United States and Canada, plus a wide selection vagrants and introduced exotics. They've included typical songs and calls of these species, as well as flight calls and other advanced sounds that they've homed in on from their many years of experience with bird sounds. The end result is a fresh new guide that will help birders of all skill levels find and identify more birds.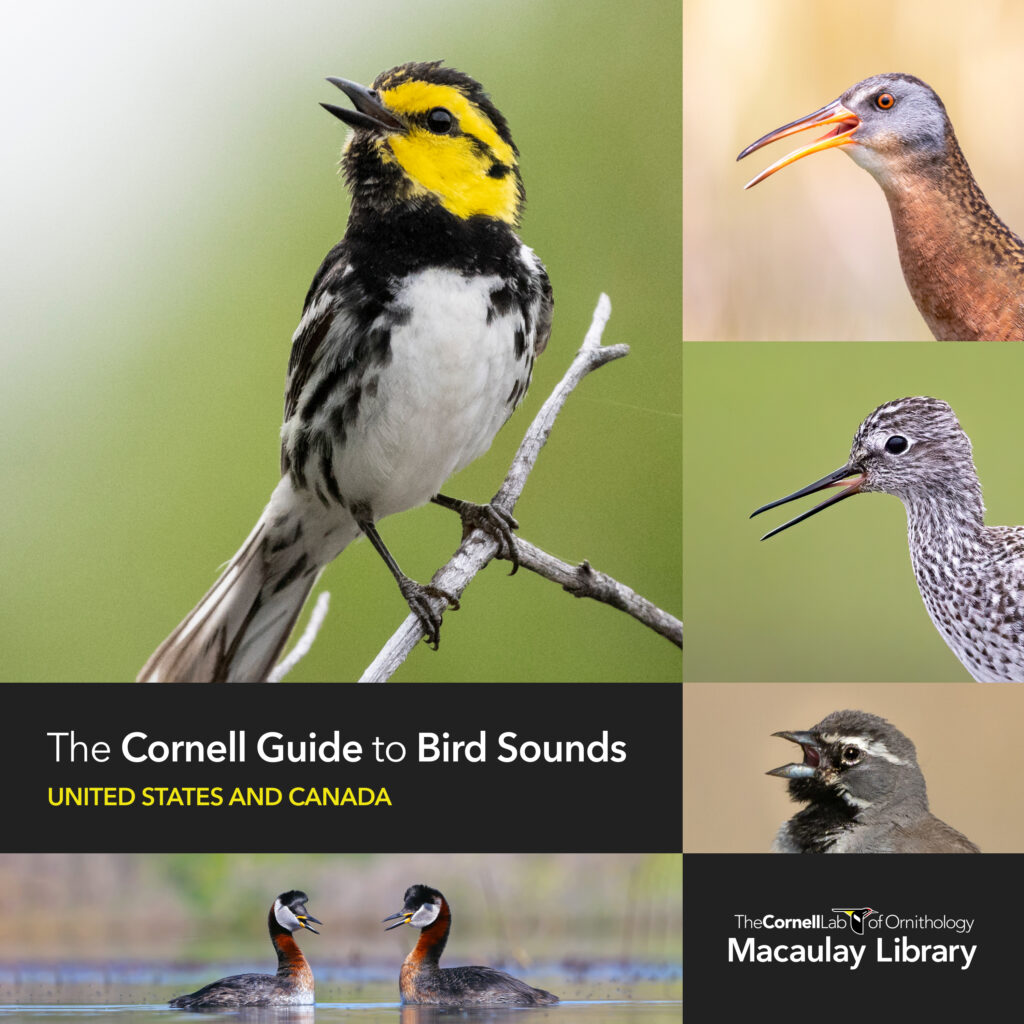 The Cornell Guide to Bird Sounds contains more than 4,800 audio files that have been completely remastered and updated to include more calls, songs, flight calls, drumming, wing sounds, and regional variation for 900 species.
The collection is available for $20 as an MP3 download (2.2GB), giving you the flexibility to listen to bird sounds on any device you'd like.
Special thanks to the 482 recordists whose recordings made this collection possible. Your recordings power birding tools and help inspire a love of bird song.