Spring is here and that means warblers for us in North America, but it's also a good time for a little spring cleaning. We've freshened our website and added many of our how-to's and resources to a joint help center with eBird and Merlin Bird ID. In the new help center you'll find answers to all of your questions about uploading media to your eBird checklists including guidelines and best practices for photo and audio preparation. If you've found yourself wanting to add old media to the Macaulay Library, we've got you covered with FAQ's on uploading historic media. You'll also find information about using and rating media in the Macaulay Library. Have you ever wondered how to use media for scientific research? Find out in the new help center. We've also got tips to help you be a better recordist, whether it be on your smartphone or with recording gear.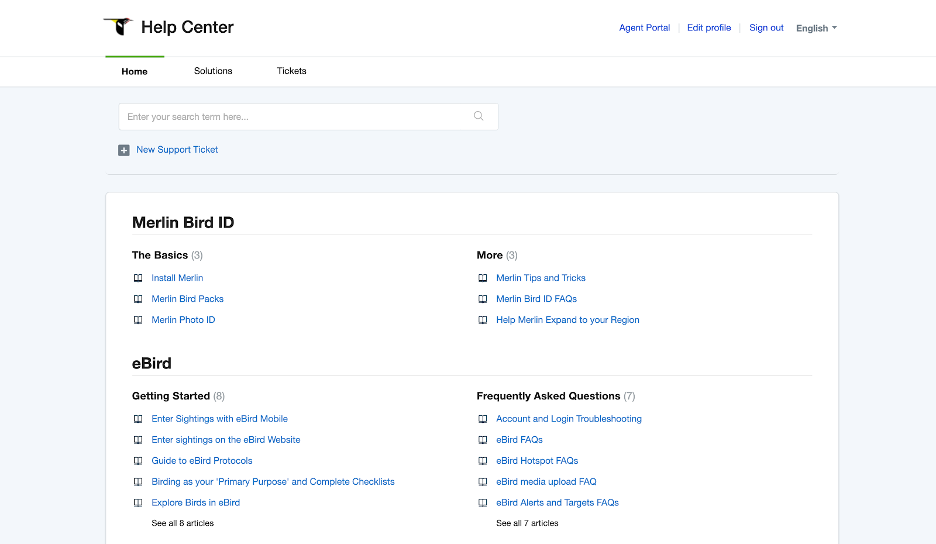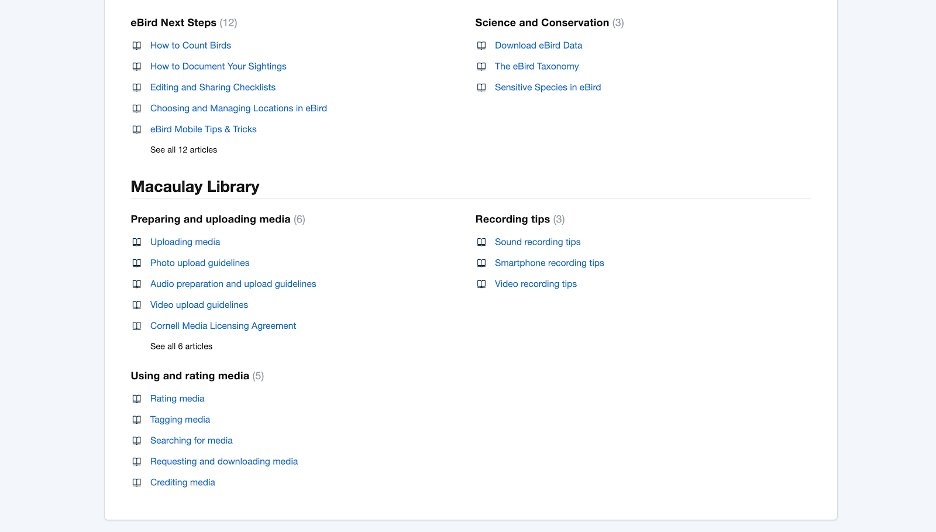 Moving best practices, tips, and our how-to guides to the help center gave us the opportunity to have this information available in multiple languages. Currently the help center is available in English and Spanish, but we hope to add more languages soon. Let us know if you would like to help translate articles to another language.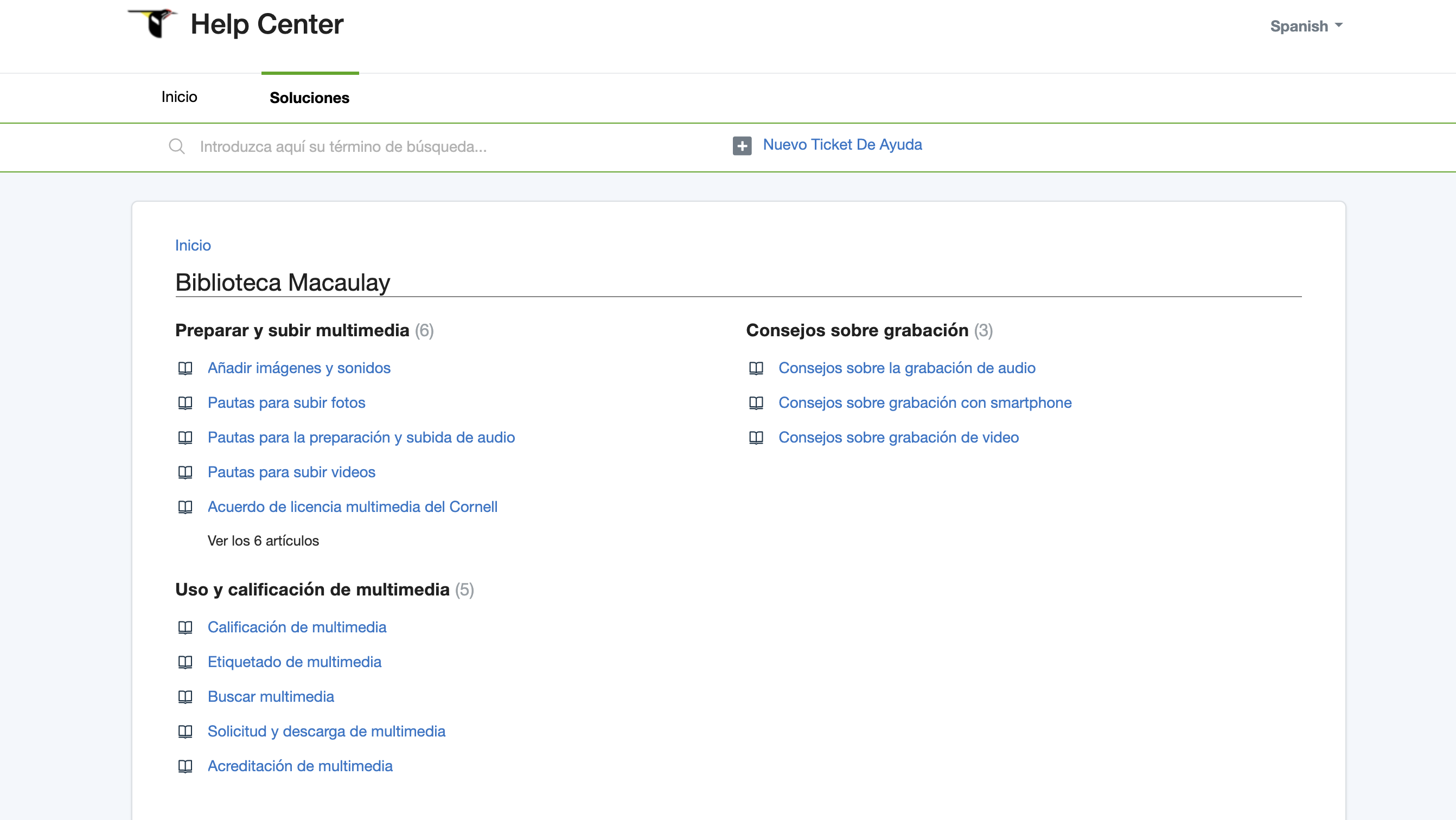 In the Resources tab, you'll find links to the addicting Photo + Sound Quiz, our targets wish list (can you add a new species to the archive?), tutorials to help you learn how to prepare your audio recordings, instructions for setting up common smartphone recording apps, and more.

If there is something you can't find, be sure to let us know (macaulaylibrary@cornell.edu). And if you are looking for media, check out the help center for tips on how to find exactly what you are looking for.