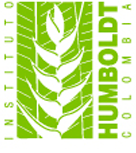 The Macaulay Library is pleased to announce a new collaboration between Instituto Humboldt and the Cornell Lab of Ornithology. Our teams are joining forces to bring the Colección de Sonidos Ambientales at the Instituto Humboldt (IAvH-CSA) online at the Macaulay Library (ML). Thanks to Colombian biologists and sound recordists, the CSA currently contains over 20,000 sound recordings from across Colombia. These recordings have been carefully archived and preserved in the CSA, but until this exciting moment, they have not been readily accessible to a wider audience. The CSA is now available online for everyone to listen to, and these new additions to the ML will soon be featured in Merlin Bird ID packs as well as on eBird's species pages. It is particularly exciting to us that so many of these recordings represent species from and regions within Colombia that were, until now, poorly represented in the collection. In fact, the CSA collection brought in audio recordings for 10 species that were previously not in the archive including Chiribiquete Emerald, Short-tailed Emerald, Golden-bellied Starfrontlet, Emerald-bellied Puffleg, Coppery-bellied Puffleg, Humboldt's Sapphire, Mountain Grackle, and Gorgeted Wood-Quail.
The Colombian sound collection is a unique collection within ML, and all recordings carry both their original CSA catalog numbers and new ML catalog numbers. Going forward, this joint venture will allow Colombian recordists to continue to add to the CSA via the Colombia eBird portal.
This is the first time that this collection and database have been available for online exploration, and the ML and the IAvH are very excited to share this collection with a broader audience. If you find any issues as you review recordings, please contact us at macaulaylibrary@cornell.edu, and we'll work to fix them quickly.