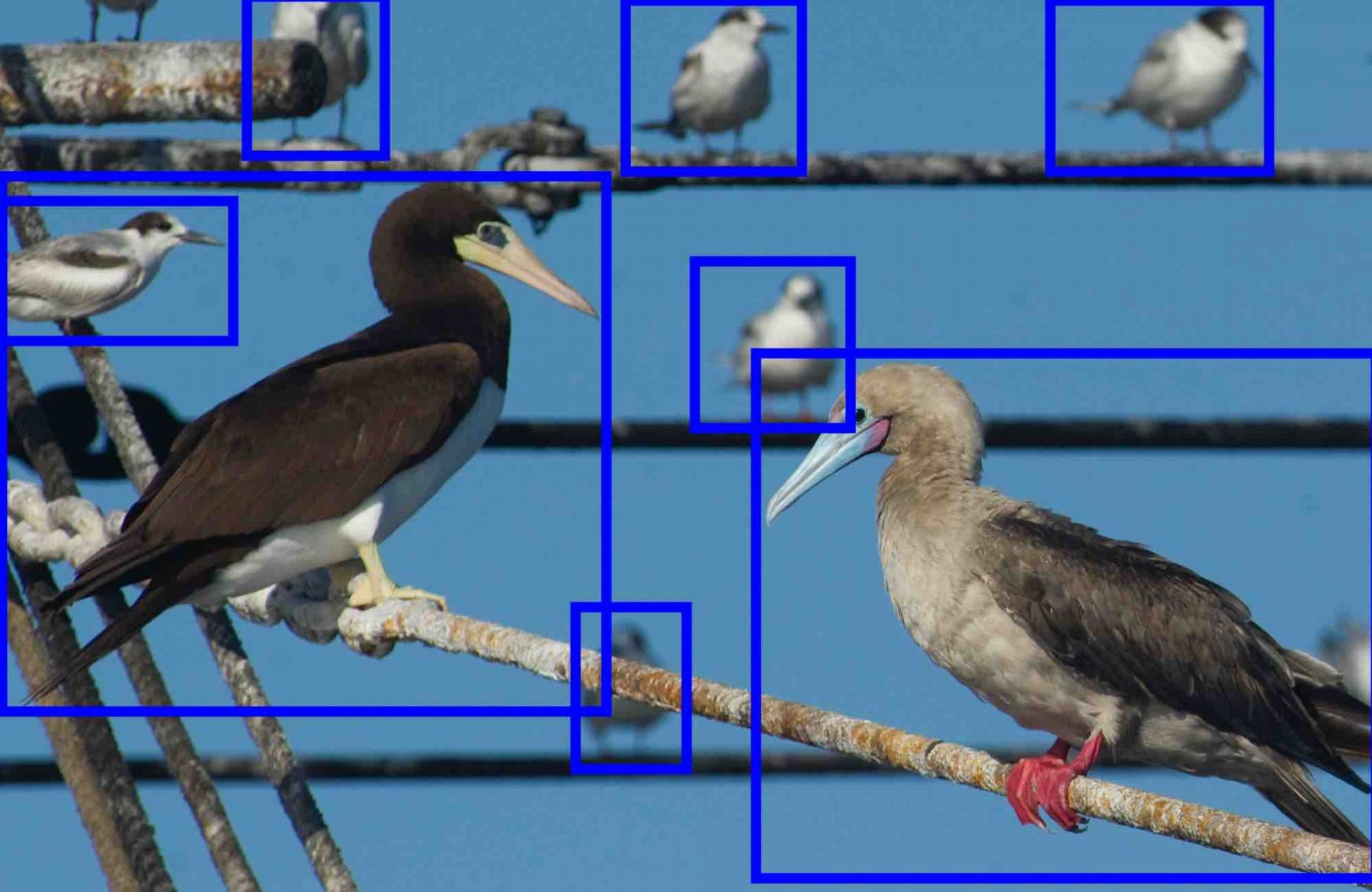 Brown and Red-footed Booby
© John Cahill ML24050031
The MerlinVision project is currently taking a break. We want to thank the avid annotation community who drew over 2 million boxes around birds, improving the performance of Photo ID tools significantly and increasing the number of birds recognized from 400 to over 8,000 in just 2 years.
Thanks to everyone who participated, MerlinVision was successful in demonstrating how the community can train computers with AI to automatically classify and help curate media at Macaulay Library. It was so successful that new AI systems can now automatically detect and identify birds well enough to continue to train and improve future AI systems.
This model of using community annotations to train AI systems opens the door to exciting strategies for curating the Macaulay Library archive. This is essential for our ability to support future apps and tools ranging from bird identification, research, engagement tools and data quality.
We are currently exploring other ways we can apply this MerlinVision strategy, and look forward to more fun opportunities for our community to participate. We are also looking into how we can integrate into how we support research and conservation communities. We are also looking at other opportunities to combine community curation with AI to support applications with media.
Other ways to contribute
eBird Quiz
Your ratings and tags not only help us select the best photos to show in different apps, they also teach AI how to rate and tag