Avian Vocalizations Center (AVoCet)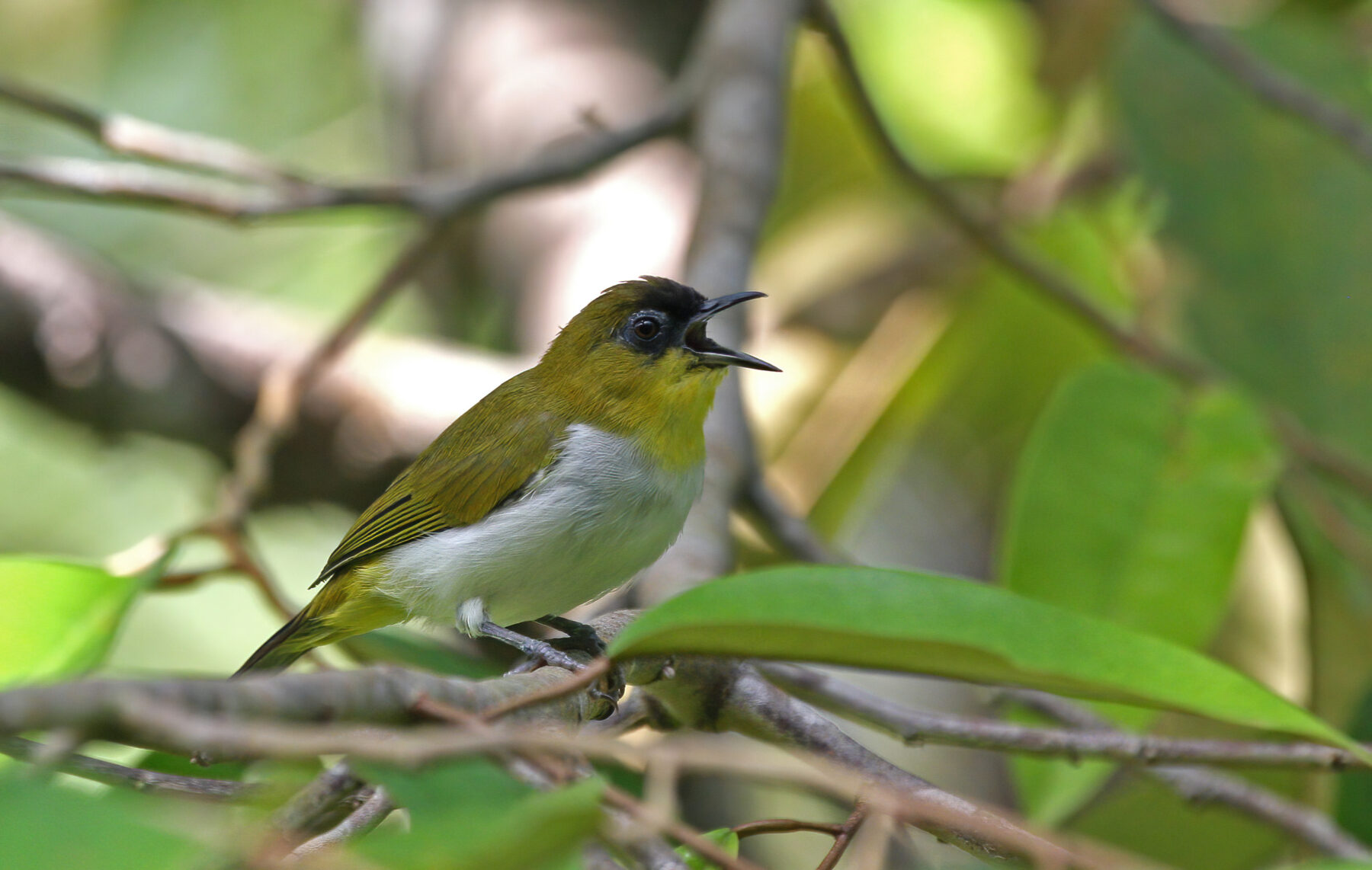 Togian White-eye (Zosterops somadikartai) by Philippe Verbelen, same individual as this recording.
Founded in 2008 by Dr. Pam Rasmussen and hosted since then by the Michigan State University, the Avian Vocalizations Center (AVoCet) is a collection of bird sounds spanning 48 countries and nearly 5000 species, with a particular focus on Asian species. Now in 2023, the collection has found a new home at the Cornell Lab's Macaulay Library, where its valuable recordings and metadata will live on as part of our global archive of bird knowledge. Nearly 15,000 recordings from 36 contributors, along with several hundred photographs of recorded birds, are now fully integrated into eBird checklists and the Macaulay Library search pages. And AVoCet will also continue as a defined, searchable collection within the larger archive.
To search the AVoCet collection in the Macaulay Library, open the Macaulay Library search page, click More filters, then under Collection, choose AVoCet. Click Done and you will see the entire collection, or type the AVoCet catalog number (without the preceding AV) to search on a specific recording. You can also follow this link to browse the collection:
For any AVoCet contributors whose recordings were not migrated, this may have been due to difficulties contacting you for permission. You can always upload them to an eBird checklist for that date and location, and they will become part of the Macaulay Library.